8 Steps to Embrace Life Long Learning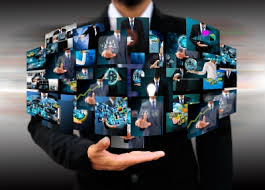 I have an advertising background and when I came to Canada I realized quickly how important it is to evolve, to unlearn old things and learn new things. It was easy to criticize the way things are done here and compare it with how it was in the old country. Over the years I have transformed the way I think, live and learn and for all those who ask me how not to simply survive but thrive in this tough job market, here are 8 simple yet effective tips.
1. Be Yourself 
Your online profiles, posts and tweets are a dynamic résumé –  your personal brand. They reveal your interests, personality and expertise. Whatever the medium, be yourself, and you'll make your best impression when there's a real human behind your online identity.
2. Be Focused 
Effectively brand your LinkedIn, Facebook and Twitter profiles with a clear understanding of what position or role you are seeking. Include keywords for which recruiters are likely to search.
3. Be Professional 
What goes online stays online. Don't post anything that you wouldn't want a prospective employer to see. Replace uncharacteristic comments, insensitive language, bad jokes or risqué pictures with keyword-rich posts that reveal your insights and understanding of your market and target audiences.
4. Be Vigilant
Protect your reputation online. Don't let social networking jeopardize your career opportunities. Other people can tag you, so if a post doesn't feel right,  un-tag yourself. Check your profile regularly and adjust your privacy settings to block or hide comments from others who may not practice the same level of discretion.
5. Be Appreciative
"Like" companies, blogs and articles on the web. Interact on a company's page's wall to highlight your interest in the products and services. When you "Like" interesting stuff, others may want to connect back with you as a resource, and you will attract the attention of recruiters and hiring managers.
6. Be Giving
Actively participate in conversations, join discussions and value-add by offering your insights. Help others by providing positive recommendations and endorsements. Be conscious of the tone and character of your messages. Ensure that your posts and responses exude positivity.
7. Be Active
Follow influencers and channels that interest you and tap into cutting-edge trends from industry leaders, and stay on top of news and events. Be among the first to have a point of view and share relevant posts and articles.  Establish yourself as the go-to-person – connect your LinkedIn and Twitter accounts to for more visibility.
8. Be Evolving 
Always stay on the cutting edge.  Keep your network growing by adding at least one new person to your network a week. Update your status regularly for the benefit of employers and recruiters. And lastly. seek out a mentor who can help and support you in your online journey.