Unleash Your WOW Online – Smart Social Media Branding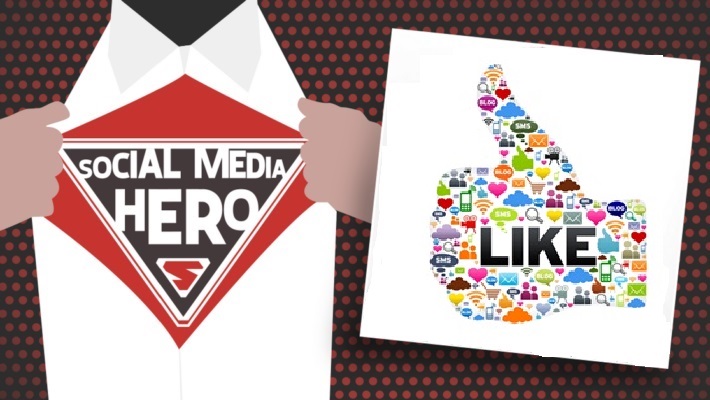 Enough is already being written about social media and its' influence on almost every area of our lives. For business owners, social media is a powerful tool that when used right can set them apart and help them engage their clients, customers, peers and other audiences. Here are five proven ways to build a strong profile online on social media.
Start with a powerful online brand
Build a compelling, professional profile for yourself. Of course, LinkedIn is the natural choice to build your profile, but you can include Facebook, Twitter, and Google+ too to upgrade your information. A strategic profile not only demonstrates what your brand does, but where its strengths lie and the value that you can offer your audiences.
Network strategically
Now you can intelligently connect with others in your industry. Look up LinkedIn's Groups – they are an excellent place to start. Search the directory to find Groups in your industry, join those that appear especially active and vibrant, and then introduce yourself to the other members. Build your social brand and capital by becoming known as a source for provocative content.
Engage with the people that matter
Follow other industry organizations on LinkedIn and Twitter so you're automatically notified about new developments, and other news. "Like" companies you're interested in and join the conversation about industry trends on Facebook. This is a great way to demonstrate your expertise and value.
Build a reputation as a thought leader
You can enrich your online presence by stepping up and willingly helping out others. Start by making quality introductions and building connections on LinkedIn, Facebook and Twitter. Follow it up by regularly answering questions and providing links to useful, relevant content. And soon, you could be smartly building your social capital.
Progress with a proper plan
Stay prominent on forums like Twitter feeds, Facebook pages, and in LinkedIn Groups. Let everyone see you as an intelligent, leading brand that builds up its profile with a plan, updates the status often, shares great content and stays in the forefront as a thought leader.
Some of the most popular sites for online branding include: LinkedIn, Facebook, Twitter, Instagram and Google+
LinkedIn
LinkedIn is by far the largest online professionals' network in the world. If you are just getting started on LinkedIn, you can get started by building your profile and start networking online and explore opportunities.
Upload an appropriate professional image and support it with a keywords-rich headline that sums up your skills and strengths.
Speak in a direct voice and enhance your summary by including relevant keywords, accomplishments and Web links.
Look up and follow organizations of interest and join groups relevant to your field.
Stay current on news, announcements and opportunities and follow discussions and thought leaders to learn about current trends.
Regularly update your profile with insights related to your field
Reach out to the connections that you have established and initiate communications by periodically sharing personalized, relevant updates and insights.
Facebook
Most probably, you already use Facebook to stay connected with friends and family but you can also use it as an effective business branding tool.
Give your profile a professional makeover. Replace your image and short summary to align with your online brand.
Modify who can view personal versus professional content through your privacy settings.
"Like" the Facebook pages of your target organizations, and request to join relevant groups.
Initiate discussions with key people in select organizations, add comments, answer questions and link to informative content through wall posts or status updates.
Make Facebook Graph Search an important component of your search strategy.
Twitter
Join Twitter and join your favoured industries and associations. Follow thought-leaders and organizations, curate and share content, establish connections and build your professional brand.
Create a Twitter handle by using your name or a combination of your name and profession.
Upload a headshot photo, preferably the same one as on LinkedIn to project a professional image and consistent branding.
Create a professional profile that highlights your top strengths. Add links to your website and/or LinkedIn profile.
Share your knowledge and interest in your field by tweeting links to relevant articles or samples of your work.
Follow key organizations and look for interesting Tweetchats or Tweetups to join.
Re-tweet, reply and direct message to establish connections.
Search and follow hashtags relevant to your industry and your search.
Instagram
The rising popularity of Instagram is proof that everyone is getting more graphic and visual in our communications.
Develop a catchy headline that includes your unique value proposition and 2-3 top skills.
Design an infographic overview using charts, graphs and other visual images to "illustrate" your brand bio, strengths and benefits.
Develop boards featuring key information that positions your brand in a leadership role.
Add links to videos, images and other projects.
Google+
It's always a great idea to have a presence on anything that belongs to the world's leading search engine. The fact you may be "Googled" is all the more reason to have a strong profile in Google+.
Build your Google+ profile similar to the one on LinkedIn or Twitter with preferably the same professional photo and summary with keywords.
Make use of the circles feature to join circles that include other professionals in your target industry, as well as market leaders.
Reach out to influential people, connect with them and share useful content.
Google Hangouts are a great way to participate in hangouts relevant to your interests. You can check out for the information session hangouts that many employers host.
When used effectively, social media can be your most valuable resources for ongoing brand building and leadership. Embrace the new world and become a social media pro.